Commercial Boiler Installation For Essex, London And The South East
Efficient Commercial Boiler Installation.
A well-functioning commercial boiler system is paramount for businesses seeking efficient and reliable operations. At the heart of a smoothly running enterprise, a commercial boiler system ensures a consistent supply of heat, hot water, or steam – vital for processes, comfort, and overall productivity. In this competitive landscape, where operational excellence is non-negotiable, the significance of a proficiently installed commercial boiler system cannot be overstated.
The journey to harnessing the full potential of a commercial boiler begins with a foundational element: professional installation services. Installing a commercial boiler is a complex endeavor that demands specialized skills, industry knowledge, and meticulous attention to detail. This emphasis on professional installation is not just a recommendation; it is a strategic decision that can substantially impact the system's performance, efficiency, safety, and lifespan.
As we delve into the realms of commercial boiler installations, we invite you to explore the comprehensive range of solutions we offer – solutions that not only underscore our expertise but also guarantee your business a high-performing, energy-efficient, and resilient boiler system. Welcome to Boilers 4 Essex, where excellence in commercial boiler installations is our unwavering commitment.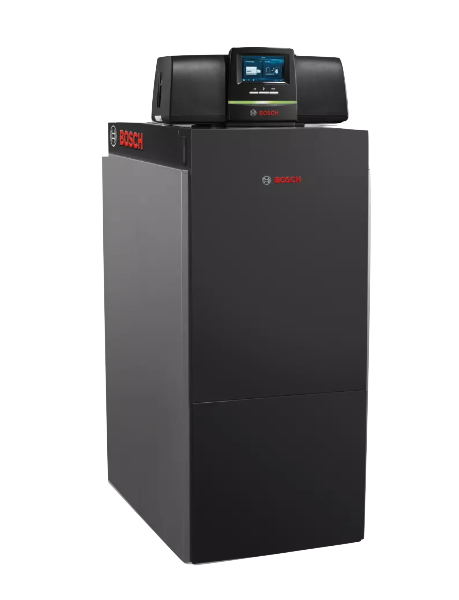 Our Expertise in Commercial Boiler Installations
At Boilers 4 Essex, we boast a legacy of excellence in handling diverse and intricate commercial boiler installations. Our installation team comprises industry veterans armed with an arsenal of certifications, licenses, and qualifications. With a proven track record of successful projects, our team possesses the expertise to navigate challenges and customise solutions that align with your unique business requirements. From small-scale enterprises to large industrial complexes, our experience spans across sectors, ensuring a tailored approach for every installation.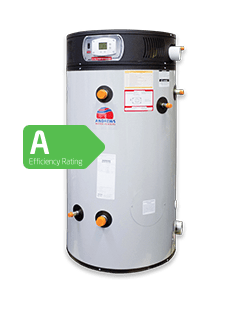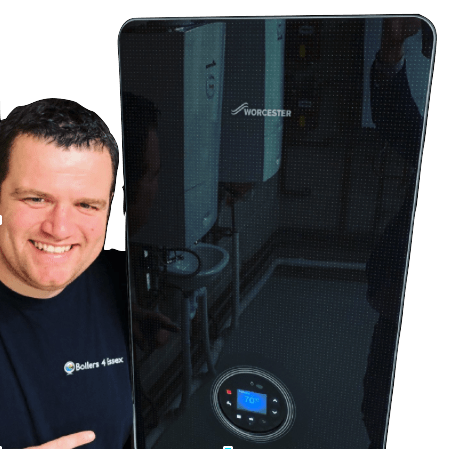 Get In Touch We Are Happy To Answer Any Questions You May Have.
Benefits of Professional Installation
Professionalism extends beyond a title; it's a guarantee of quality, efficiency, and safety. Entrusting your commercial boiler installation to experts unlocks a myriad of benefits. Our professionals meticulously assess your needs, ensuring that the installation is optimised for efficiency and cost savings. With a commitment to adhering to safety regulations and industry standards, we prioritise your peace of mind. Longevity, performance, and peace of mind – all bundled in a professionally installed commercial boiler system.
Our installation process is a testament to precision and expertise. From the initial assessment, where we comprehend your unique requirements, to the final setup, we leave no stone unturned. Safety remains paramount throughout, with rigorous adherence to regulations and industry best practices. Witness a seamless transition from concept to reality as your commercial boiler system comes to life under the skilled hands of our installation team.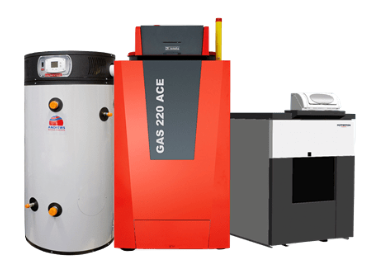 Every business is unique, and so are its boiler requirements. Flexibility is our forte. AtBoilers 4 Essex, we tailor boiler installations to harmonise with your distinctive needs. Whether it's system design, capacity, or energy sources, our experts curate solutions that align seamlessly with your operations. Experience the power of customisation and witness a boiler installation that's truly tailored to your business.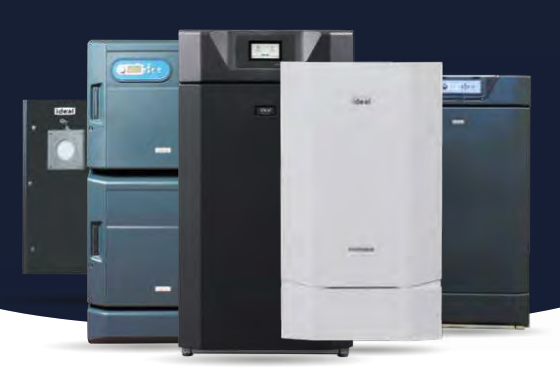 Types of Commercial Boilers We Install
Diversity breeds efficiency, and our range of commercial boilers attests to that. From the cutting-edge efficiency of condensing boilers to the sustainable appeal of biomass boilers and the industrial might of steam boilers, we specialize in a spectrum of options. Each type holds its own advantages, and we match them to your business needs for optimal results.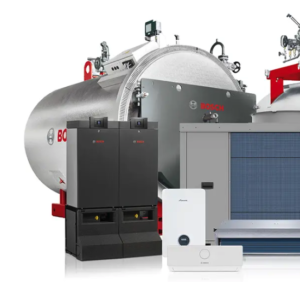 Choosing the right partner is pivotal, and we stand as the epitome of reliability, quality craftsmanship, and customer-centricity. Our attention to detail sets us apart, as does our commitment to ensuring your satisfaction. With Boilers 4 Essex, you're not just getting an installation; you're getting a promise, backed by warranties and guarantees that reflect our confidence in our services.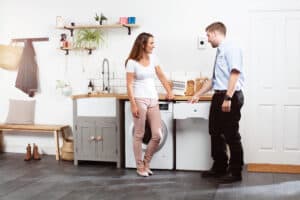 The journey to a seamless commercial boiler installation begins with a simple step – reaching out to us. Take charge of your business's future by requesting a consultation or a quote tailored to your needs. Our dedicated team is ready to engage, answer your questions, and guide you toward an installation that's poised to elevate your enterprise. backed by warranties and guarantees that reflect our confidence in our services.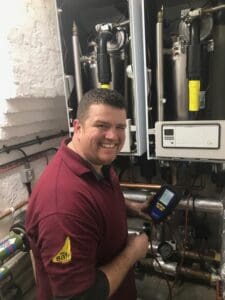 Navigating the waters of commercial boiler installations might raise questions. In this section, we address common queries, unraveling the mysteries around costs, timelines, maintenance, and energy efficiency. Your journey is important to us, and we're here to provide clarity every step of the way.
We recommend your commercial boiler boiler is serviced at least once a year.  Some boilers under heavey use may require a more regular service routine.
Like most things it depends on some variables.  How often is it run?  For how long?  What sort of system is it on?  is the system dirty?  It really is a how long is a piece of string question.  One thing I can say for certain is that a commercial boiler that is looked after will last longer than one that is not.  Keep up with your servicing and if you get over 20 years out of your boiler you have done well.
The only people that can work on commercial gas boilers are commercially qualified gas safe registered engineers.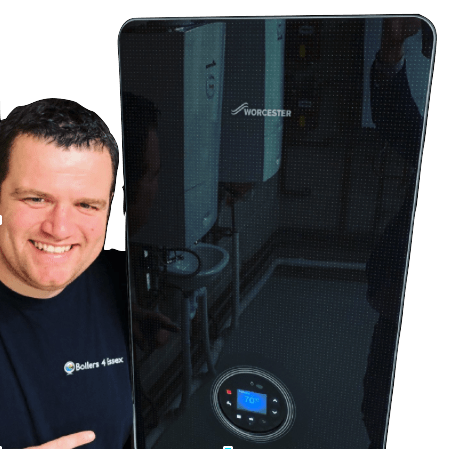 Get In Touch We Are Happy To Answer Any Questions You May Have.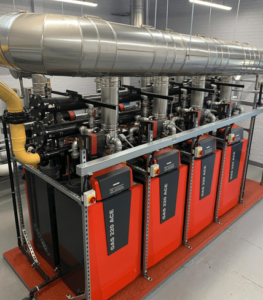 Welcome to our comprehensive commercial boiler services page, catering to Essex, London, and Kent areas. Our Gas Safe registered experts specialise in delivering tailored heating solutions for diverse commercial spaces including schools, offices, factories, shopping centers, and swimming pools. With a focus on safety, efficiency, and reliability, we offer annual servicing, repairs, and installations. Explore how our expertise ensures optimal heating solutions for your commercial needs.
Read More »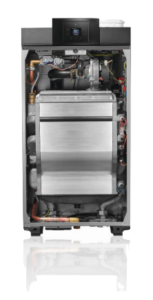 When your business relies on a well-functioning boiler, downtime is not an option. At Boilers 4 Essex, we understand the urgency of commercial boiler repair. Our team of certified technicians is ready 24/7 to diagnose and fix boiler issues promptly. With decades of experience and a commitment to quality, we ensure your boiler is back up and running efficiently, minimising disruptions and keeping your operations smooth. Trust us for dependable, rapid-response boiler repair services tailored to your business needs.
Read More »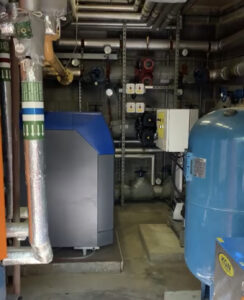 Elevate your commercial space's comfort with Boilers 4 Essex, the leading commercial heating experts serving Essex, London, and Kent. Specialising in tailored heating solutions for schools, colleges, offices, and shopping centers, we bring years of experience to every project.
Our team is dedicated to providing efficient heating system installations, maintenance, and repairs. We understand the unique demands of different commercial environments, ensuring your space remains warm, energy-efficient, and conducive to productivity.
Choose Boilers 4 Essex for reliable and high-quality heating solutions that stand the test of time. Contact us today for inquiries, quotes, and expert heating services in Essex, London, and Kent.
Read More »