Commercial Heating For Essex, London And Kent
Welcome to Boilers 4 Essex, your trusted partner in the realm of commercial heating solutions. With a robust reputation and extensive experience in the industry, we stand as a beacon of excellence in providing cutting-edge heating services for a diverse clientele.
At Boilers 4 Essex, we take pride in our expertise and specialisation in catering to the unique heating demands of educational institutions, offices, and shopping centers. We understand that each of these spaces has distinct requirements, and our tailored solutions are designed to ensure optimal comfort, efficiency, and performance.
Whether it's creating a warm and inviting learning environment for students, maintaining a productive atmosphere in offices, or offering a comfortable shopping experience, our team is dedicated to crafting heating solutions that align perfectly with the specific needs of each setting.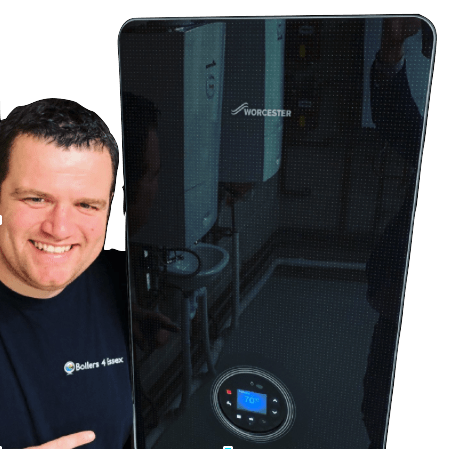 Get In Touch We Are Happy To Answer Any Questions You May Have.
Heating System Installation:
In the fast-paced world of commercial spaces, a dependable heating system is not just a luxury; it's a necessity. At Boilers 4 Essex, we recognise the pivotal role that heating plays in creating a comfortable and productive environment. Our expert heating system installation services are designed to meet the diverse needs of schools, colleges, offices, and shopping centers.
Whether it's providing a cozy atmosphere for learning, maintaining optimal working conditions in offices, or ensuring a pleasant shopping experience, our team excels in tailoring heating solutions that precisely match the requirements of each setting. With years of experience under our belt, we boast a proven track record in delivering installations that prioritise efficiency, longevity, and energy optimisation. Trust us to be your partners in establishing a heating system that transforms your commercial space into a welcoming haven, whatever its purpose.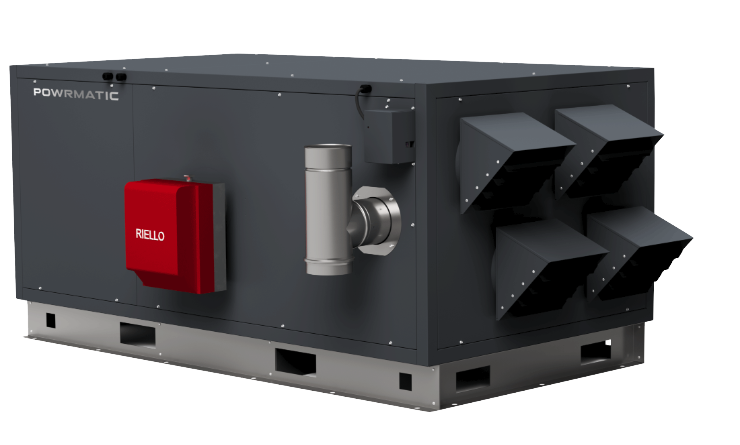 Heating System Maintenance and Repairs
Regular maintenance is the cornerstone of an efficiently functioning heating system. At Boilers 4 Essex, we emphasise the significance of routine upkeep to ensure your heating system's optimal performance. Our comprehensive maintenance packages are meticulously designed to address every aspect of your system, from cleaning and calibration to system checks and performance optimisation.
We understand the implications of unexpected heating breakdowns on your business operations. That's why our swift response to repair needs is second to none. Our dedicated team is committed to minimising disruptions caused by heating issues. With Boilers 4 Essex, you can count on us to swiftly diagnose problems, offer effective solutions, and restore your heating system's functionality without unnecessary delays.
Don't let heating problems disrupt your commercial space's functionality. Reach out to Boilers 4 Essex for tailored heating system installation, thorough maintenance, and rapid repairs that keep your business thriving in a comfortable environment.
Contact us today to schedule a consultation and experience the power of expert heating services that prioritise your comfort, efficiency, and peace of mind.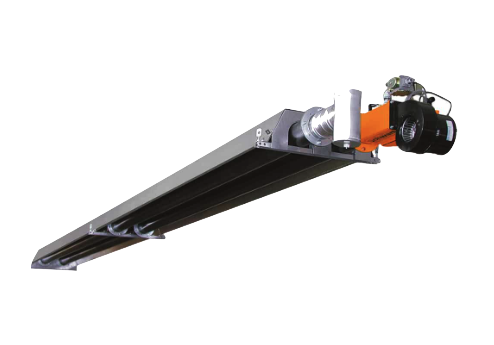 Looking for expert solutions to keep your commercial space warm and efficient? Look no further. Our commercial boiler installation, service, and repair offerings are designed to provide you with a seamless heating experience. Our seasoned professionals specialise in the art of installing state-of-the-art commercial boilers tailored to your space, ensuring a reliable heat source that stands the test of time. In addition, our comprehensive boiler service and repair options guarantee that your system remains at its peak performance, minimising downtime and maximising energy efficiency. Whether you're aiming to install a new boiler, need routine maintenance, or require swift repairs, our dedicated team is here to deliver unparalleled expertise and prompt solutions, keeping your business running smoothly and your occupants comfortable.
Why Choose Boilers 4 Essex for Commercial Boiler Services:
Expertise: With years of experience in the industry, our team possesses the expertise to handle diverse commercial boiler needs.
Tailored Solutions: We recognise that each business has unique heating requirements. Our solutions are customised to your space, ensuring optimal performance.
Reliability: Our commitment to quality guarantees reliable installations, efficient maintenance, and effective repairs.
Energy Efficiency: We prioritise energy-efficient solutions, helping you save costs while reducing your carbon footprint.
Prompt Service: Whether you need installation, maintenance, or repair, we provide timely and responsive services to meet your needs.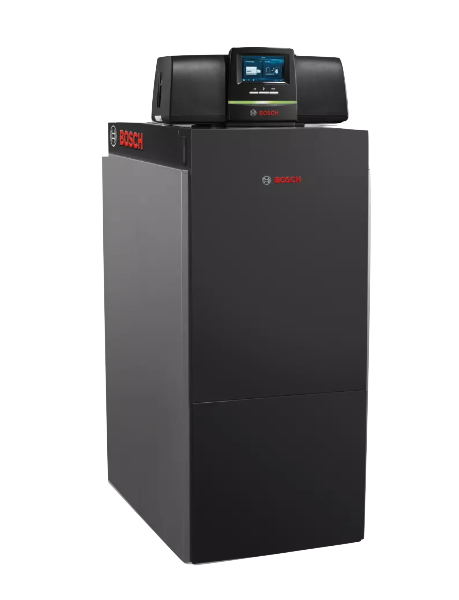 Our Commercial Heating Installation Process
Consultation and Assessment:
At Boilers 4 Essex, our heating solutions journey begins with a thorough consultation and assessment phase. We understand that each commercial space is unique, with its own heating requirements and challenges. Our experienced team collaborates closely with you to gain a deep understanding of your needs, your space, and your heating goals.
During this crucial step, we conduct a meticulous assessment of your premises, considering factors such as layout, size, occupancy, and existing heating infrastructure. This comprehensive evaluation enables us to craft a tailored heating solution that addresses your specific demands. Your input and insights play a crucial role as we work together to lay the foundation for a heating system that optimally suits your commercial space.
Design and Proposal:
With insights gathered from the consultation and assessment phase, our team embarks on the design and proposal process. Our skilled engineers utilise their expertise to create a customised heating solution that aligns seamlessly with your space's requirements. We factor in considerations such as heating capacity, energy efficiency, and future scalability.
Once our design is complete, we present you with a detailed proposal that outlines the recommended heating system, it's components, and the anticipated benefits. We're committed to transparency, ensuring you have a clear understanding of the proposed solution and the value it brings to your commercial space. Your feedback is invaluable during this stage, and we welcome any adjustments or refinements to ensure the final solution exceeds your expectations.
Installation and Testing:
When you're satisfied with the proposed heating solution, our installation phase commences. We understand that disruptions to your business operations need to be minimised. Our team works diligently to ensure a seamless installation process that respects your schedule and minimises any inconvenience.
During installation, our technicians adhere to industry best practices and safety protocols, ensuring that each component is installed correctly and efficiently. Once the installation is complete, we conduct thorough testing to verify the system's functionality and performance. We leave no stone unturned, conducting rigorous quality checks to ensure that your heating system meets our high standards.
Final Handover:
After successful installation and meticulous testing, we're ready for the final handover. Our team walks you through the heating system, explaining its features, controls, and maintenance requirements. We provide you with the knowledge you need to effectively manage and maintain your heating system for years to come.
At Boilers 4 Essex, we take pride in our commitment to delivering top-notch heating solutions. Our meticulous process ensures that from consultation to handover, you receive a comprehensive heating system that elevates the comfort and efficiency of your commercial space. Contact us today to embark on your journey toward optimal heating performance.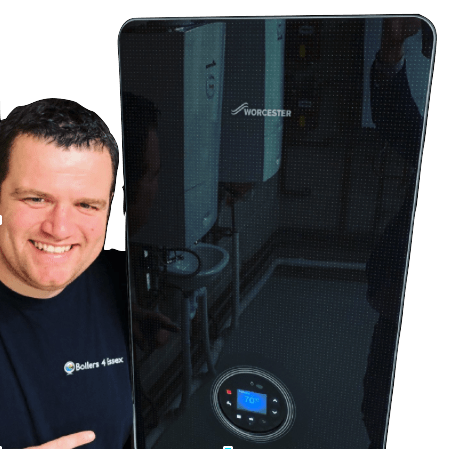 Get In Touch We Are Happy To Answer Any Questions You May Have.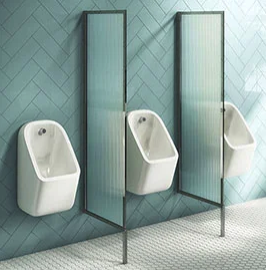 Welcome to Boilers 4 Essex Ltd – Your Premier Partner in Commercial Plumbing Excellence
At Boilers 4 Essex Ltd, we pride ourselves on being the go-to experts for commercial plumbing services in Essex, London, and Kent. With a steadfast commitment to quality, precision, and client satisfaction, we offer a comprehensive suite of services that caters to the diverse needs of businesses across various sectors.
Our Commitment to Excellence:
With years of experience, Boilers 4 Essex Ltd has established itself as a leading name in the industry, delivering top-notch commercial plumbing solutions. From supply and installation of pipework to designing cutting-edge boiler plant rooms, our skilled professionals bring a wealth of expertise to every project.
Tailored Services for Every Sector:
We understand that different industries have unique plumbing requirements. That's why our services are meticulously tailored to suit the specific needs of schools, colleges, offices, warehouses, and shops. Whether you're looking for efficient heating solutions or specialised plumbing for a commercial kitchen, Boilers 4 Essex Ltd has you covered.
Geographic Reach:
Based in Essex, we extend our services to the bustling city of London and the picturesque landscapes of Kent. Our strategic coverage allows us to promptly serve businesses across these regions, providing reliable and professional plumbing services.
Why Choose Boilers 4 Essex Ltd:
Expertise: Our skilled and certified professionals bring a wealth of experience to every project.
Quality Assurance: We adhere to the highest industry standards, ensuring the longevity and efficiency of our plumbing solutions.
Sector-Specific Solutions: Our services are tailored to meet the unique requirements of different commercial sectors.
Geographic Coverage: With a base in Essex, we efficiently serve businesses in London and Kent.
Explore our website to discover more about our services, our commitment to excellence, and how Boilers 4 Essex Ltd can elevate the plumbing infrastructure of your business. Contact us today to discuss your specific requirements and experience firsthand the difference of partnering with true professionals in the field.
Read More »